Meet the Team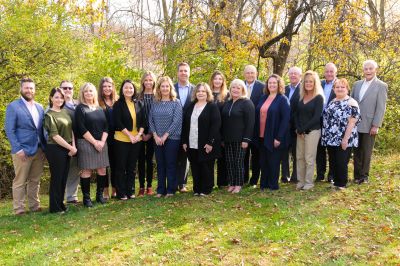 Staff Members
Huesman Schmid (map)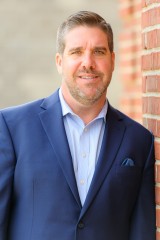 A.J. Schmid, CIC — President
A.J. is President of Huesman Schmid and began his insurance career in 2003 when he moved back home to Cincinnati to join his sister Amy Roberts in the family agency.  A.J. has served as President of the Greater Cincinnati Insurance Association and continues to serve on Agent Advisory Councils for multiple Insurance Carriers.  He earned his Certified Insurance Counselor Designation in 2008.  A.J. graduated from La Salle High School and The Ohio State University where he still has football season tickets to watch the Buckeyes.  He & his wife along with their two kids live in the Cleves area near Cincinnati.  A.J. enjoys attending concerts and sporting events.  His two "happy places" are down south on a beach or out west skiing in the mountains.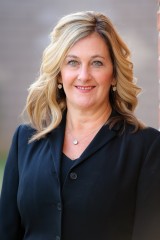 Amy Schmid Roberts, CIC — Vice President
Amy is Vice President of Huesman Schmid. She joined the family business back in 1990 and runs the business with her brother AJ. She earned her Certified Insurance Counselor Designation (CIC) and has served on several Agent Advisory Councils over the years. Amy specializes in
auto, home, life, and small business insurance. Amy enjoys helping her clients and working with a talented and fun group of people every day. She has been a White Oak native all her life, and having a family business located in the community she loves is the cherry on top. Amy and her husband Mike are enjoying being empty-nesters. Their oldest recently graduated college and their youngest is a sophomore in college this year. Amy looks forward to her annual beach vacation and enjoys sporting events (Go Tigers!) and cherishes any free time spent with her friends and family.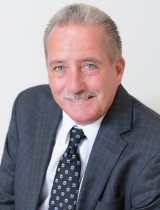 Paul Huesman Jr. — Producer
Paul Huesman, Jr. is an Agent/Producer after completing the State Auto Pacesetter training program in 2001 and became a Principal of the Agency in 2003. Paul also has valued computer experience, spending 15 years as Information Systems Manager for the Palm Beach Clothing Company. He has two children and 5 grandchildren (soon to be 6). He has lived in the Cincinnati area all his life, but also enjoys heading south and hitting the golf courses in Florida.

Norb Schmid, CIC — Business Development Director
Norb Schmid has been a principal in the Huesman- Schmid Insurance Agency since 1975. He attended Elder High School and Xavier University. Norb earned the Certified Insurance Counselor (CIC) in 1977. He has served on various Insurance company Agent Advisory Councils and attended the famous Aetna Insurance Company Home Office Sales Course. He is active in various local community and charitable events. Norb enjoys his position as Business Development Director for the Agency and spending the winter months in Florida with his wife Jan as well. They have 5 children, 17 grandchildren, and 4 great grandchildren.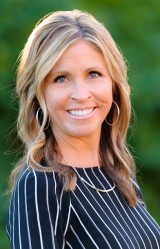 Amy Meyer — Operations Manager / Human Resources
Growing up in a family-owned business Amy feels right at home being part of the Huesman Schmid Agency family. She joined the agency in February 2009 where she has had a variety of roles as a licensed agent. She now handles Operations and Human Resources where she focuses on developing a strong organizational culture. Being married with three children (one at UC and two at Elder) keeps her busy. Does she ever leave the Westside? Yes – she loves going to concerts in or out of town.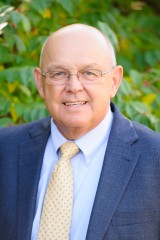 Bill Klaber — Producer
Bill has been in the insurance industry for over 40 years. He began his career as an underwriter with Ohio Casualty. He became a licensed agent in 1983 and has specialized in all types of commercial insurance. Bill has served on various company advisory boards and genuinely enjoys his profession. Bill is a life-long resident of Hamilton, Ohio. He and his wife Pam have 5 children and truly enjoy their 19 grandchildren.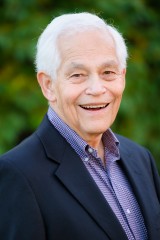 Bill Weber — Producer
Bill joined Huesman Schmid Insurance Agency in July, 2019. He began his insurance career within the company ranks in claims handling and supervision and subsequently became an agent, producer and co-owner of his own agency. Bill's vast knowledge and experience in all aspects of personal and commercial insurance has provided faithful clients and friends throughout his career. Bill and his wife Nancy have five grown children and six grandchildren with whom they have been fortunate to enjoy from babies to adulthood. He enjoys spending time with this family cooking (Italian spaghetti is his specialty!), traveling and relaxing with a good book.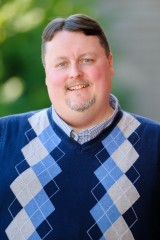 Bob Teal — Account Manager - Personal Lines
Bob joined the Huesman Schmid family in July 2018. He has worked in the insurance industry since 1998 and came to us with a wealth of personal lines experience. He has spent the bulk of those years in the personal lines area but has also worked in claims as well as commercial lines. He enjoys talking with his clients and developing relationships that last. When he's not at work he enjoys hanging out with his wife Andrea as well as his 2 children Colin and Hannah. He looks forward to a long a prosperous future at Huesman Schmid!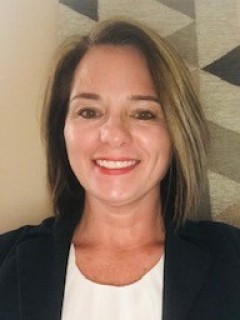 Email
Brandy Ashcraft
— Account Manager - Commercial Lines
Joined the team in November 2020, coming from Cincinnati Insurance as an account manager for personal lines. Insurance career began in 2009 as a P&C customer service representative for a family member. Obtained my Property & Casualty License in 2010 and have been in the insurance field ever since. Very proud mother of two grown sons, Hunter and Jared, who work hard and have the ability to make her laugh (even when she's mad). Big animal lover and have two spoiled dogs, Charlie & Nova. She's also a licensed massage therapist and enjoy learning about the holistic approach to health.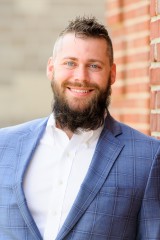 Casey Kraus — Producer
Casey is new to the P&C Insurance world, joining the agency in April of 2019. Focusing on commercial lines, Casey enjoys learning about different businesses, and finding innovative ways to help his clients' develop a comprehensive risk management strategy which includes looking at non-insurance alternatives. When's the last time your agent did this for you? Newly married in June for 2018, he enjoys hanging out with his wife Toni, and two Blue Heelers. Growing up in the Fairfield/Hamilton area, you may see him up there while visiting family, or, catch him walking two very energetic dogs around Anderson Township where he currently resides.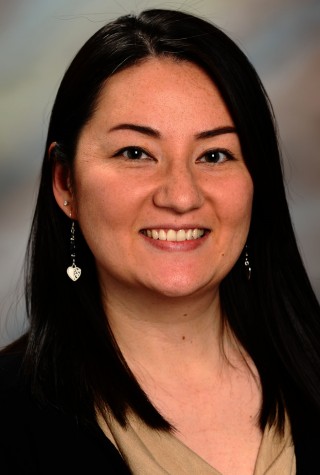 Email
Deborah Holbrook
— Account Manager - Commercial Lines
Deborah began her insurance career after graduating from Berea College in 2005. She has spent the majority of her career in Commercial insurance and enjoys the variety that Commercial accounts offer. She has worked in many roles over the years but Account Management & Client Service is where she shines! She enjoys building relationships with her clients and learning about their businesses. When not at work you can find Deborah out and about with her husband, Matt, and her daughter, Lucy.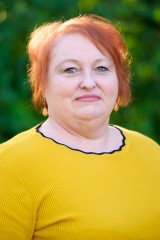 Gina Harris — Accounting Specialist
Gina has been in the insurance industry for 20 years now. She has worked with both captive and independent agencies, joining the Huesman Schmid Team in May of 2016. In 2017 she made the switch from Account Manager to Accounting. She was skeptical at first but truly enjoys the challenges this new position brings. Amateur photography is one of Gina's passions and when not at work, she can be found out and about scouting interesting and unusual subjects to shoot. Gina also enjoys researching her family tree and taking mini-trips to visit her daughter MacKenzie.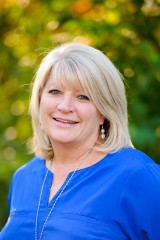 Jenny Mahoney — Office Manager
Jenny spent the first half of her career as Director of Human Resources at an architecture firm and made the switch to insurance in 2016 and has never looked back.  Jenny will typically be the first voice that you hear on the phone and the first face you see when you walk in our door.  When she's not busy working on facebook posts, newsletters or assisting clients, you can generally find her searching TripAdvisor for her next vacation spot. She and her family grew up in White Oak with the Schmid family and were friends first before associates.  She and her husband Mark have two kids, one in grad school at Miami and one is a sophomore at OSU. Go Bucks!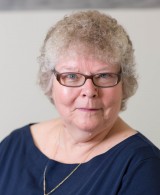 Karen Sunderhaus — Account Manager - RETIRED
You never know where your life will take you. Karen was graduating from high school and her business teacher gave her a lead on an insurance job. She applied for the job and was hired. She was in insurance for 47 years and spent 22 of those years with Huesman Schmid. Karen recently retired on the same day as her husband Bob. Karen and Bob will be travelling and spending time with family, but HSI other plans.....we plan to call on her every now and again, and she agreed to come back and help with vacations and busy times. "If you happen to see Bob and I out it will usually be at a local establishment watching all kinds of sports."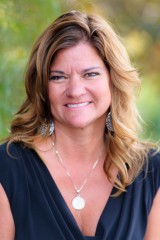 Lisa Davis — Account Manager - Personal & Commercial Lines
Lisa grew up in Sunman Indiana before moving to Cincinnati in 1986 to work in the Cosmetology
Field.  She later found she enjoyed sales and chose that as her new career path.  She joined the agency in October 1998 and has done everything from accounting to customer service to account manager.
When's she is not trying to find the best insurance fit for your needs,  you can find her hanging with friends at the pool, going to her daughter's volleyball games, and traveling to a beach (any beach!).
Lisa has been an avid Cincinnati Bengal season ticket fan and  YES still cheering them on…. WHODEY!! She is looking forward to seeing her daughter graduate from Colerain and seeing what her future brings.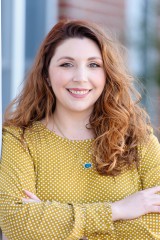 Natalie Smith — Account Manager - Personal Lines
Natalie has been in the business since 2012 and has a in-depth understanding of knowledge in personal lines insurance. Natalie's number one priority is to make sure her accounts are taken care of. She takes great pride knowing that she was able to help someone and make their day. Natalie has lived in Cincinnati area most of her life and graduated from the College of Mt. St. Joseph in 2008. Natalie lives on the east-side of Cincinnati in Deer Park with her husband, Charles, and 2 fur-babies, Haylie and Sadie Blue. Natalie enjoys traveling and being with her family and friends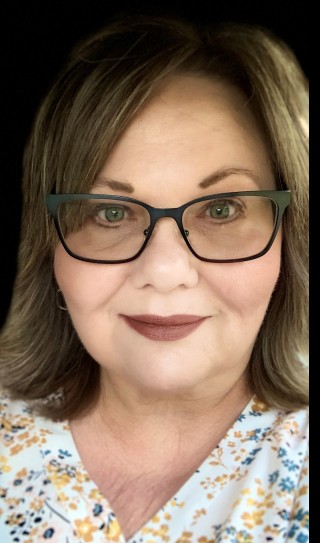 Email
Patti Cummins
— Account Manager - Personal Lines
Patti joined Huesman Schmid in October 2020. She has been in the insurance industry since 1994 and has a wealth of experience in personal lines. Patti is a lifelong resident of Northern Kentucky and in her free time she loves to spend time with her two grandsons Wyatt and Max. She also loves coffee and is always on the hunt for new coffee shops around town!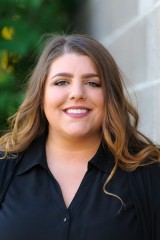 Rachael Russell — Account Manager - Personal Lines
Rachael joined the Huesman Schmid family in April 2019. She has been in the insurance industry since 2014 after graduating from Cincinnati State for Business and Marketing. After living in Cincinnati for several years, she has recently moved back to her hometown in South East Indiana. When not at work she enjoys spending time with her husband, fur-babies and friends. Rachael loves to attend concerts, go hiking and watch horror movies. She enjoys getting to know her clients and making sure they are taken care of!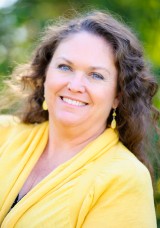 Renee Boyett — Commercial Lines Account Specialist
Renee spent nine years as an insurance professional working as a commercial lines underwriter and a life sales and marketing rep. before taking time off to raise her wonderful family of three children. She's lived in Cincinnati her entire life and graduated from Wilmington College. Renee currently resides in White Oak with her husband Brad. They dream of traveling and spending time together when they are finally empty-nesters, but for now they enjoy living their lives running to their children's sporting and theatre events. Renee is excited to get back into insurance and work with the many families at Huesman Schmid.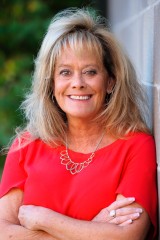 Traci Bernecker — Account Manager - Commercial Lines
Traci has spent most of her career in insurance, beginning after graduating from University of Cincinnati. She married fellow west sider, Mike Bernecker, part owner of local business. She is passionate about fashion, wine and her three children; Christa, Coray, Michael and inherited sons: Scott and Austin. She came to Huesman Schmid in 2005 after being introduced to Norb by her father Nick Ruebel Sr. She was and is grateful for the opportunity. She loves ABC on Thursday nights and is an avid traveler. She had a wonderful time travelling to Hawaii with her family recently. She is enjoying her new role as a very young (emphasis on young) Grandmother to her two grandsons.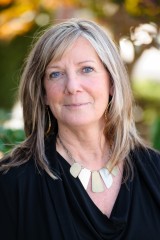 Tracy Landwehr — Account Manager - Commercial Lines
Tracy has worked in the insurance industry for close to 20 years. It is a family tradition that she is following as her grandmother and aunt also worked in the insurance industry. Tracy joined Huesman Schmid in 2016 and is working as a Commercial Account Manager. She lives in Indiana and when she is not working you can find her walking her cocker spaniel puppy around town. She has 2 children, both currently living in Indianapolis. Tracy enjoys donating her time to community events and local organizations in the Cincinnati area.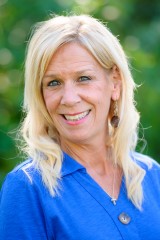 Valerie Carr — Producer
Valerie was born with a personality that led her to easily choose to become an Insurance Sales Agent for the past 30ys. She is outgoing, enjoys meeting new people and can mix professionalism and fun together. Joining our agency in 2011 was one of the easiest career transitions for her to make. She has a wide range of insurance knowledge but likes to specialize in the Real Estate industry. If you own or manage property, she is your go to person. Valerie is a native of Pittsburgh PA. With that being said, anyone who knows her knows the love she has of her hometown football team. She has a good spirit about fairness so we do see her in her Bengals shirt from time to time. Valerie's most favorite times are with her now adult daughter and step-daughters. Anytime she can exit the cold weather she will whether she goes solo or is planning a trip with several friends and clients. Valerie is always willing to help those in need and is just enjoying wherever life and her career take her from here.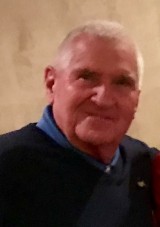 Paul Huesman Sr. — Retired
Paul Huesman graduated from the University of Cincinnati in 1959. He entered the insurance business in 1962 as an agent and purchased the Robinson Insurance Agency in 1965. Paul ran the agency until he was joined by Norb Schmid in 1975. He was on the Board of Directors for State Auto Insurance Company for 17 years. Paul is now retired and Consults for the Agency. He is active in many community affairs and local charities. Paul has 5 children and 15 grandchildren and spends half of the year down south enjoying the sunshine and golf courses.