Condo Insurance - Cincinnati, Ohio, Kentucky and Indiana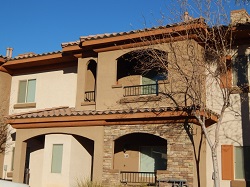 Condo Insurance in Cincinnati, Ohio, Kentucky and Indiana
There are unique circumstances and risks associated with owning a condo since multiple owners reside in a shared building. A Condo Insurance Policy will protect your personal property, your personal unit customizations, guests injured in your condo and any lawsuit that you may encounter from those injuries. Generally, it isn't your responsibility to cover the exterior of the building. A Condo Association has a master policy that typically covers the property, physical structure of the building (roof and exterior) and common areas. Confirm with your Condo Association to verify what their policy acutally covers.
Condo owners can take advantage of additional coverages offered on condo insurance policies. For example, in the event of a covered claim where your condo is inhabitable, reimbursement for temporary housing is available.
Let our experienced agents at Huesman Schmid Insurance tailor a policy that coveres your valueable, appliances, property and condo interior. It is our priority to ensure that you are properly covered. We service the Cincinnati, Ohio, Kentucky or Indiana areas.