Community Involvement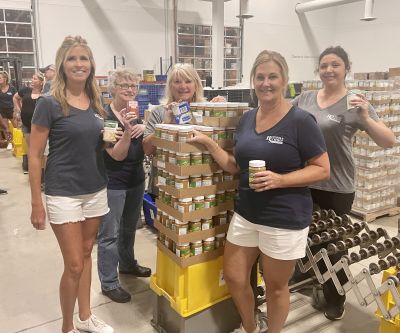 We Give Back
Giving back is part of our very foundation. We have always been a believer in supporting local schools, sports teams and fundraisers. We get involved in the events in our community and those that are important to our clients. We donate our time, money and other resources to help charities and causes to make our community a better place to live and work.
Our 2022 Give Back charities are the Forever 49 Foundation, Honor Flight Tri-State and Yes Home.
We Volunteer
As a family-owned business, volunteering is an important part of staying connected. Members of our staff volunteer within the community, from church to school functions, charity golf tournaments, car shows and more.
We believe it is important for our team to volunteer together, so we also have traveled as a group to Matthew 25 ministries and the Freestore Foodbank. We enjoy having fun with our work family while helping others!
We also have opportunities for you to be involved and help out local charities. Look for details on Facebook and in our newsletters.